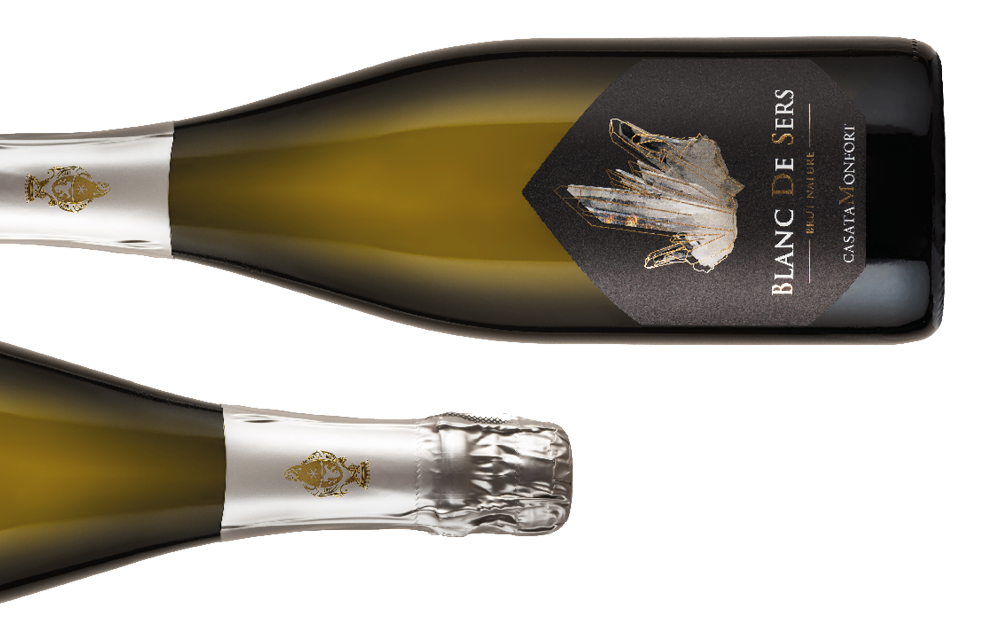 Blanc de Sers
BRUT nature V.S.Q.
The quartz crystal on the label speaks to the unique subsoils of volcanic quartz porphyr in the Lagorai mountain range.
A natural amphitheater protects the vines from the cold winds and the dry stone walls enhance the magic of this land that time has forgotten.
The metodo classico comes from a field blend of Valderbara, Vernaza and Nosiola. Savory, saline, surprising.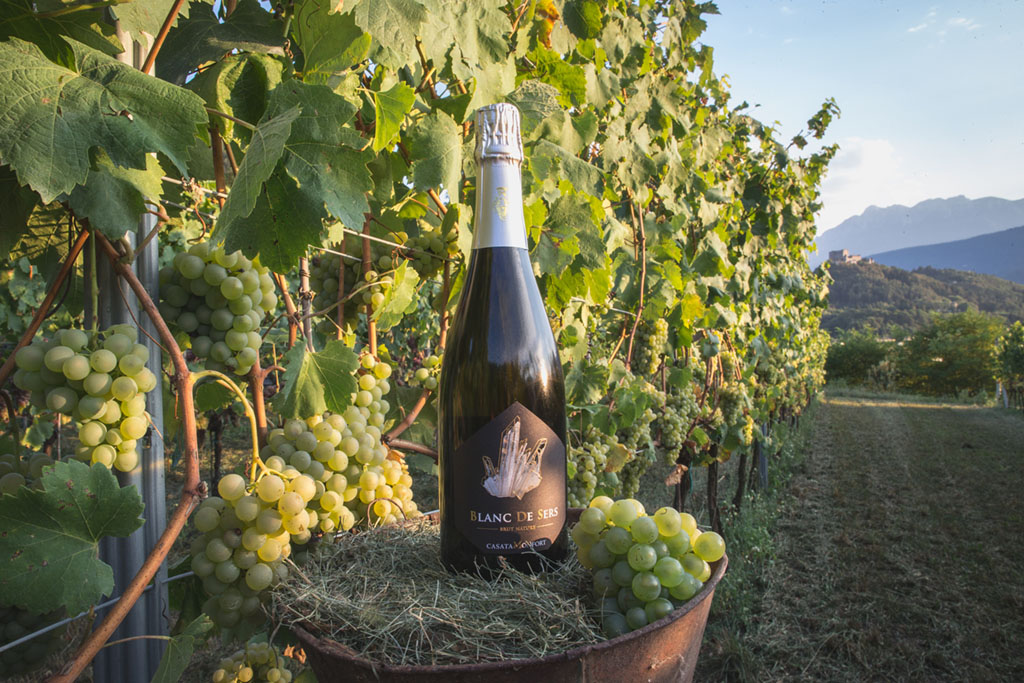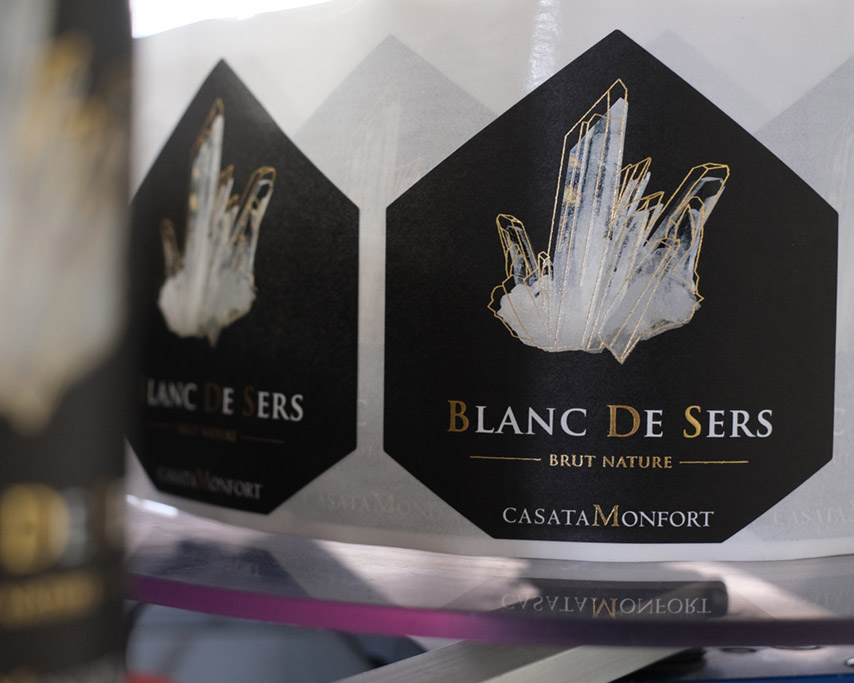 Blend
a field blend of the recovered varietals of Valderbara, Vernaza and Nosiola
Bouquet
white flowers with hints of green apple become more complex with a whiff of hay
Taste
the fine perlage enhances the savoriness and length of this wine
Aging
18 months on the lees
Food pairings
Like most sparkling wines, it's a great aperitif, but try it with freshwater fish as well.
WINE AWARDS
Vini Buoni d'Italia – 4 out of 4 stars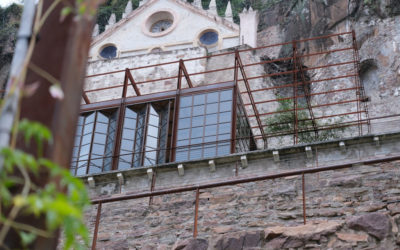 Visiting Monfort Cellars can become a 360-degree immersive experience, taking you inside the depths of the earth to rise up and touch the sky. Fantasies? No, the "Urban Stairs" trek invites you to descend the spiral stairs that lead underground, into the heart of the...