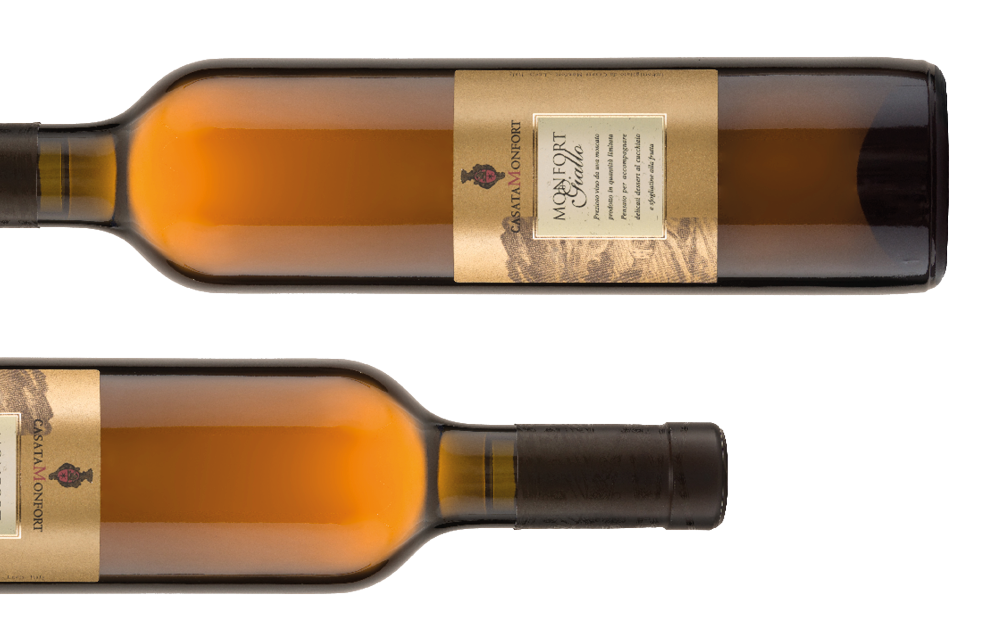 Monfort Giallo
Vigneti delle
Dolomiti Igt
Moscato Giallo is a grape variety of uncertain origin that came to Trentino during the days of the Venetian Republic. The vineyard is located in Meano. The bunches of grapes, picked directly into the small boxes, remain to dry until early March. In the drying room the air is saturated with its sweet scent as the grape's water gives way to its sugars.
This concentration of sweetness and the acidic edge that the variety carries are encapsulated in the precious drops of this ambrosia.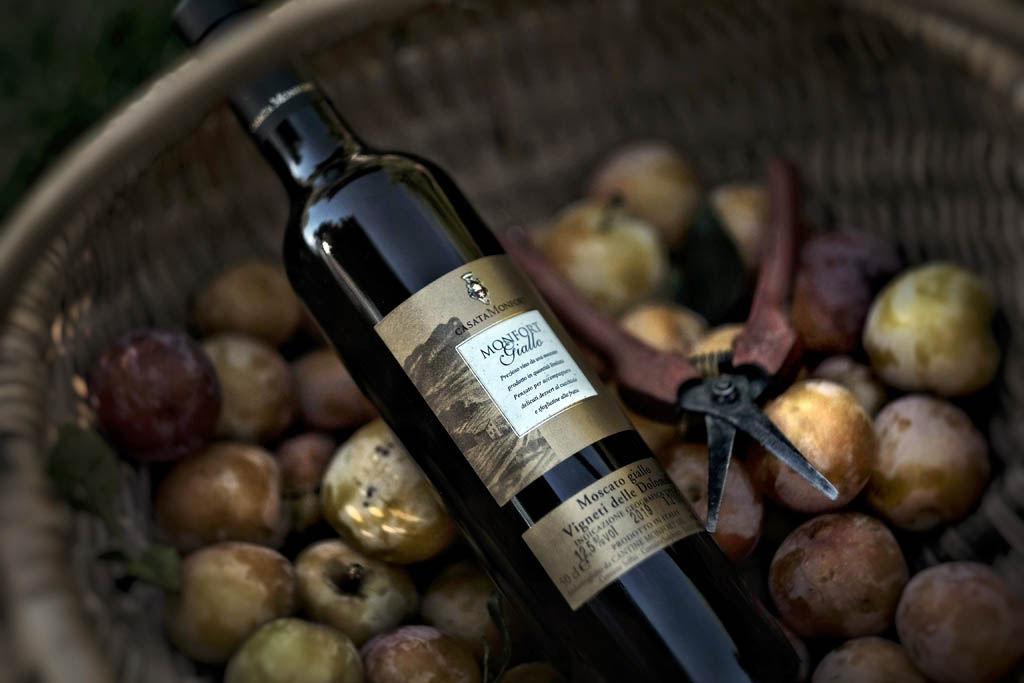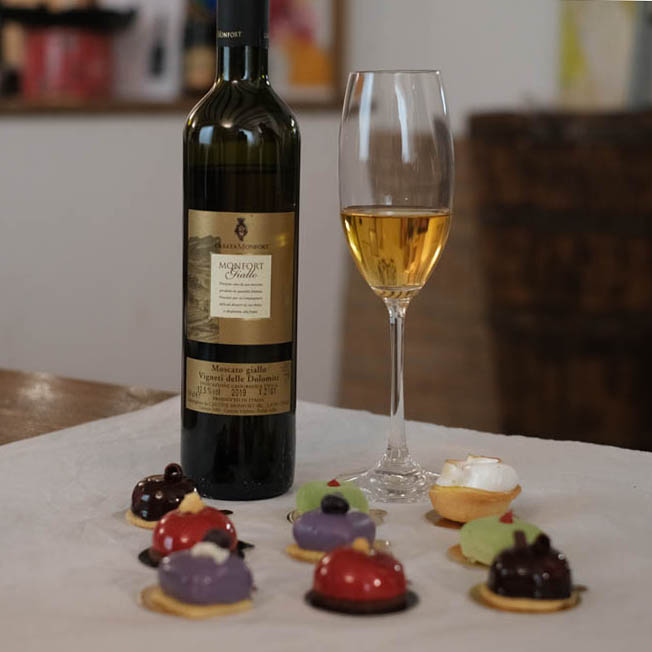 Varietal
Moscato Giallo
Bouquet
aromatic, characteristic of rose and nutmeg notes.
Taste
intriguing with delicate sweetness and pleasant citrus freshness.
Food pairings
Monfort Giallo is a wine that can elegantly say the last word at the end of a meal as it accompanies fruit based deserts or spoonfuls of sweet creme.
It is an intriguing but quiet companion when sipped while reading a book by the fireplace or on the terrace in summer.
WINE AWARDS
L'Espresso – Best Moscato Giallo – sez. outsider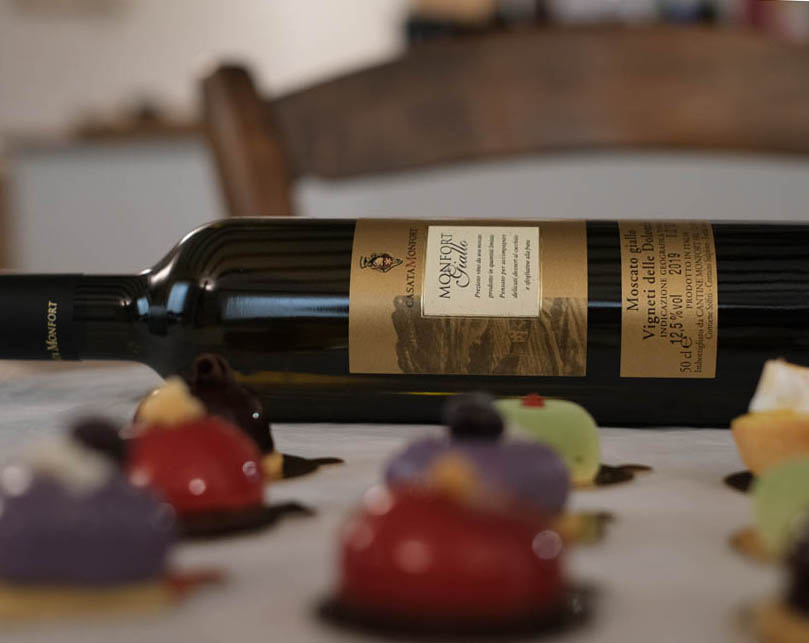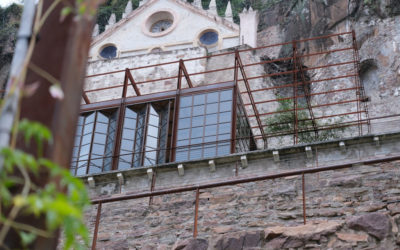 Visiting Monfort Cellars can become a 360-degree immersive experience, taking you inside the depths of the earth to rise up and touch the sky. Fantasies? No, the "Urban Stairs" trek invites you to descend the spiral stairs that lead underground, into the heart of the...