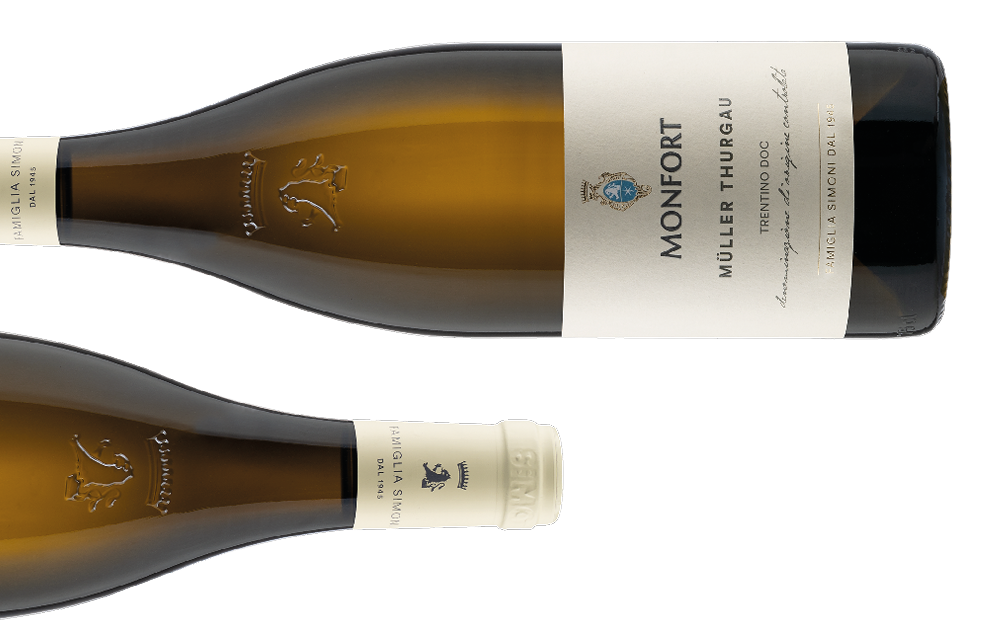 Müller Thurgau
Trentino Doc
The grape variety is made from a cross between Rhine Riesling and Golden Chasselass. It has long been a mainstay of the Cembra Valley in Trentino.
This beautiful and evocative valley is marked by steeply sloping terraced vineyards supported by centuries-old dry-stone walls, where the vines take root in porphyry.
The cool, alpine environment favors the development of good acidity and a delicate bouquet.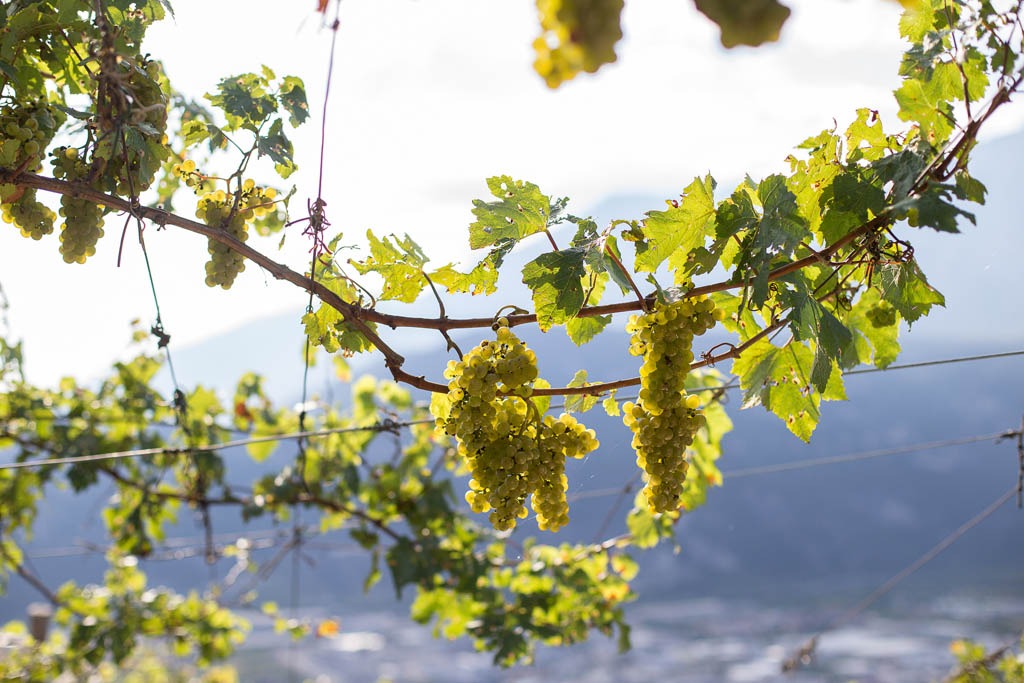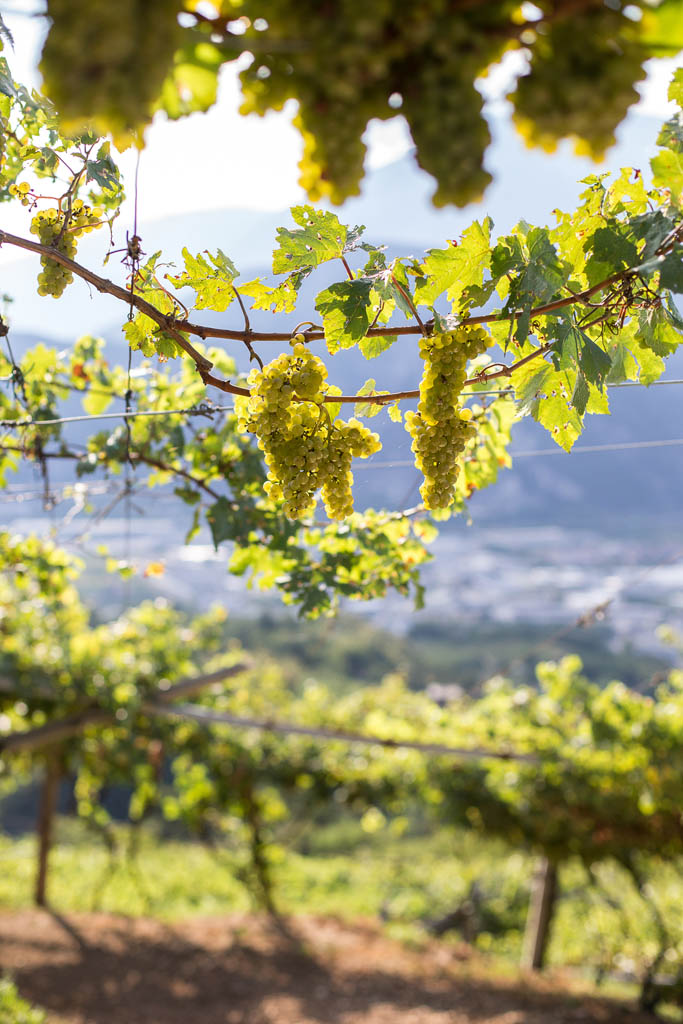 Varietal
Müller Thurgau
Bouquet
intense floral, with notes of peach, apple and pear.
Taste
dry, fresh, persistent with fresh acidity.
Food pairings
This is a wine to pair with particularly elegant appetizers such as soufflé and Quiche Lorraine. The pairing with shellfish pasta dishes is exceptional as are delicate sole dishes or salt baked sea bass.
WINE AWARDS
Guida BereBene (Gambero Rosso) – Great price Quality
Concorso Müller Thurgau – Gold Medal
Merum – 2 hearts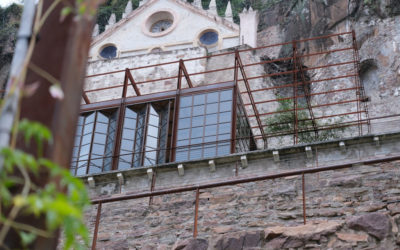 Visiting Monfort Cellars can become a 360-degree immersive experience, taking you inside the depths of the earth to rise up and touch the sky. Fantasies? No, the "Urban Stairs" trek invites you to descend the spiral stairs that lead underground, into the heart of the...