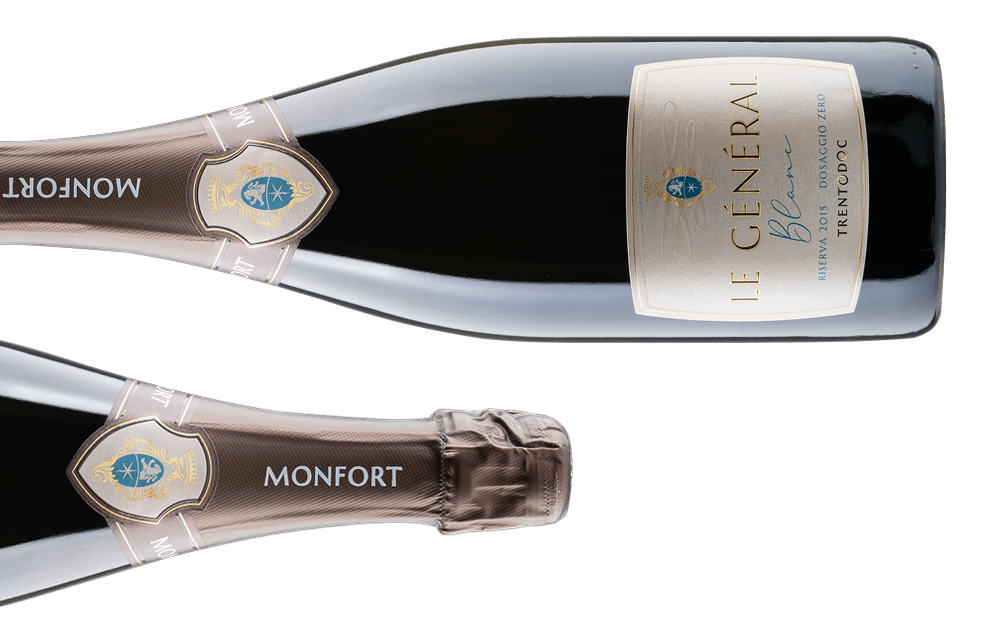 Général Blanc
TRENTO DOC
RISERVA
Le Général Blanc de Blanc is the synthesis of the Trentino terroir: freshness in abundance, sapidity blends with fruit in a vertical wine that gets straight to the point.
A Trentodoc born from a careful selection of Chardonnay grapes from the high-altitude vineyard terraces of the Cembra Valley and the limestone hills of Trento.
The essence of Chardonnay and the freshness given by the alpine environment is enhanced by keeping the wine zero dosage, while the long lees aging emphasizes the elegance of Le Général Blanc.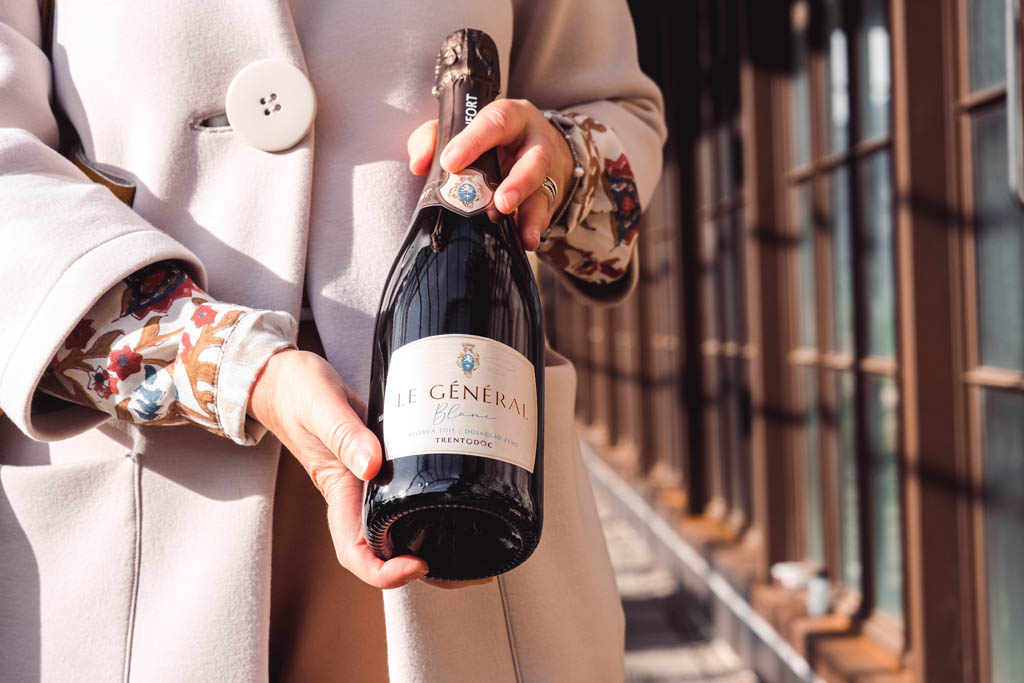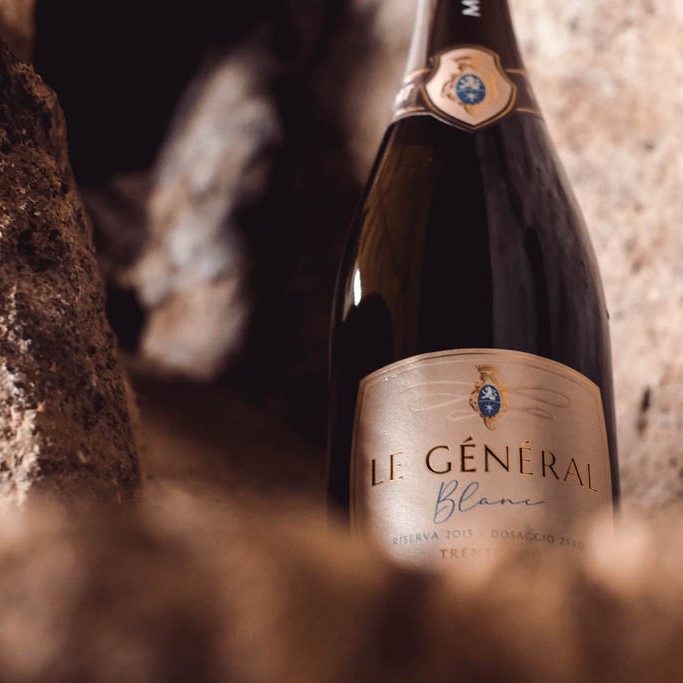 BLEND
100% Chardonnay
BOUQUET
stony aromas harmonize with green apple and a light and pleasant citrus note.
TASTE
savory, dry, vertical with a long, citrusy finish.
AGING
6 years on the lees
FOOD PAIRINGS
The savory finish of Trento Doc Le Général Blanc accents shellfish and crustacean dishes.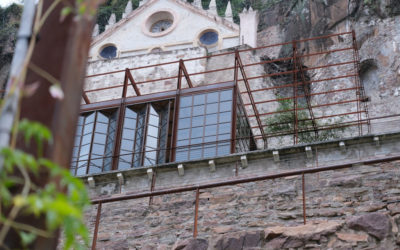 Visiting Monfort Cellars can become a 360-degree immersive experience, taking you inside the depths of the earth to rise up and touch the sky. Fantasies? No, the "Urban Stairs" trek invites you to descend the spiral stairs that lead underground, into the heart of the...